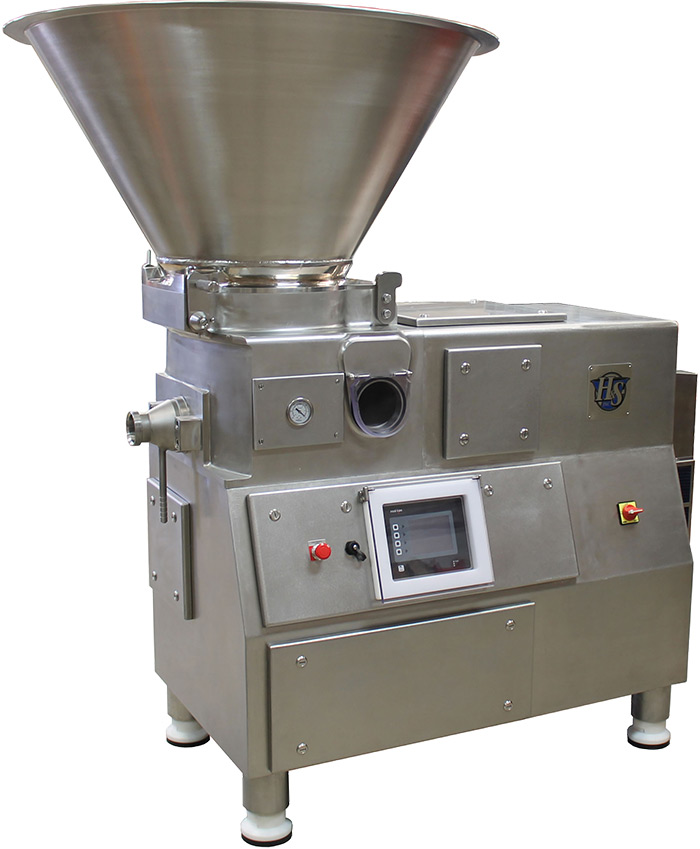 All New AC-30E Vacuum Filler
A True Game Changer
We have designed a true industry game changing approach to vacuum filler innovation with our newest machine our AC-30E. We have incorporated cutting edge duel servo technology coupled with a 100% climate-controlled environment to protect all of our electrical components. This includes heating or cooling the air depending on outside ambient conditions, also drying the air to remove moisture that has been proven to reduce the life of electrical components.
We manufacture and use only the highest quality components to give our customer the competitive edge that they deserve. As a result of our efforts, we give you the tools to meet demands for performance, accuracy, versatility and quality. We are proud to be an American company putting Americans to work building these fine machines!
Download Brochure Get a Quote Parts
Enhanced Efficiency
State of the art proven Dual Drive servo technology
In plant monitoring systems integration
In line check-weighing communication capability to reduce product give away
Redundancy
Our simple design has a proven track record of providing a severe duty cycle continuously for our customers strenuous demands
Improved Sanitation
Enhanced sanitation through seam-free design eliminating seams, joints, parting lines and blind sharp corners
Food Safety
All wear components available in Metal Detectable material
Flexibility
Redundant double screw design provides quick and easy Product changes
Minimize downtime with quick tooling changes
Expedited clean-up with easy access components
At the Heart of Every AC-30E
400 pounds of solid cast stainless steel that gives this machine the backbone to provide redundancy and dependability
Seam-free product delivery zone providing optimal hygiene
Infeed Scroll
A proven winner with metal detectable wear parts
Easily removed for complete sanitation
Independently Servo driven for gentle product handling
Proven Easy Install Scraper
Hopper
Opens completely for removal of all infeed components for thorough sanitation
Seam-free sanitary friendly design
Flow Through Design
New Flow Through Design Control Panel Keeps Electrical Components Cool and Dry
100% Climate Controlled Electronics
Heated, cooled and dried air circulates between control panel and main drive panel
New design waterproof door and panel gasketing
Large main drive door allows ample access
Expanded Capability Touch Screen
Easy to navigate touch screen
Quick call up menus and batch history
Easy to customize screens
Capable of allowing off site technician to troubleshoot immediately, this reducing downtime and service costs
The Double Screw
A proven method of product delivery with many benefits
Gentle product handling with repeatable product quality
Will accommodate a wide range of product sizes
Provides ability to retain product structure and integrity
Proven flexibility with capability of handling a wide range of product viscosity
Dual Servo Technology
Strong dependable power
Absolute repeatability
Independently controlled double screw and infeed scroll speeds
Provides Extreme Duty horsepower & torque
Specifications
Hopper Capacity: 95 gal. or 600lb.
Total Dual Drive Output: 30 hp.
Vacuum: 2hp. Busch
Product Delivery: up to 45k lb. per hour*
*Depending on product, product temperature and feed screw selected these figures can vary.